Featured work and projects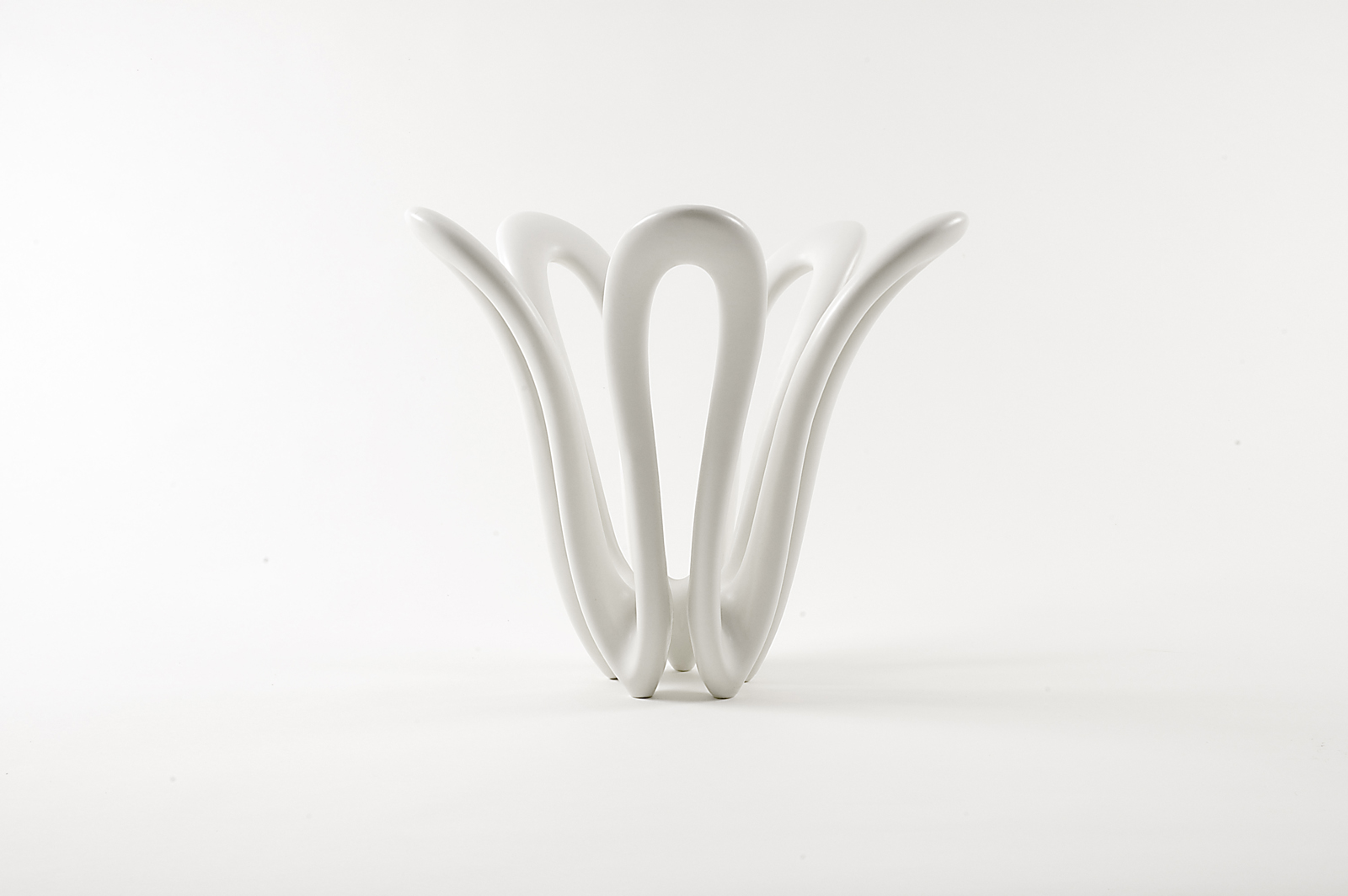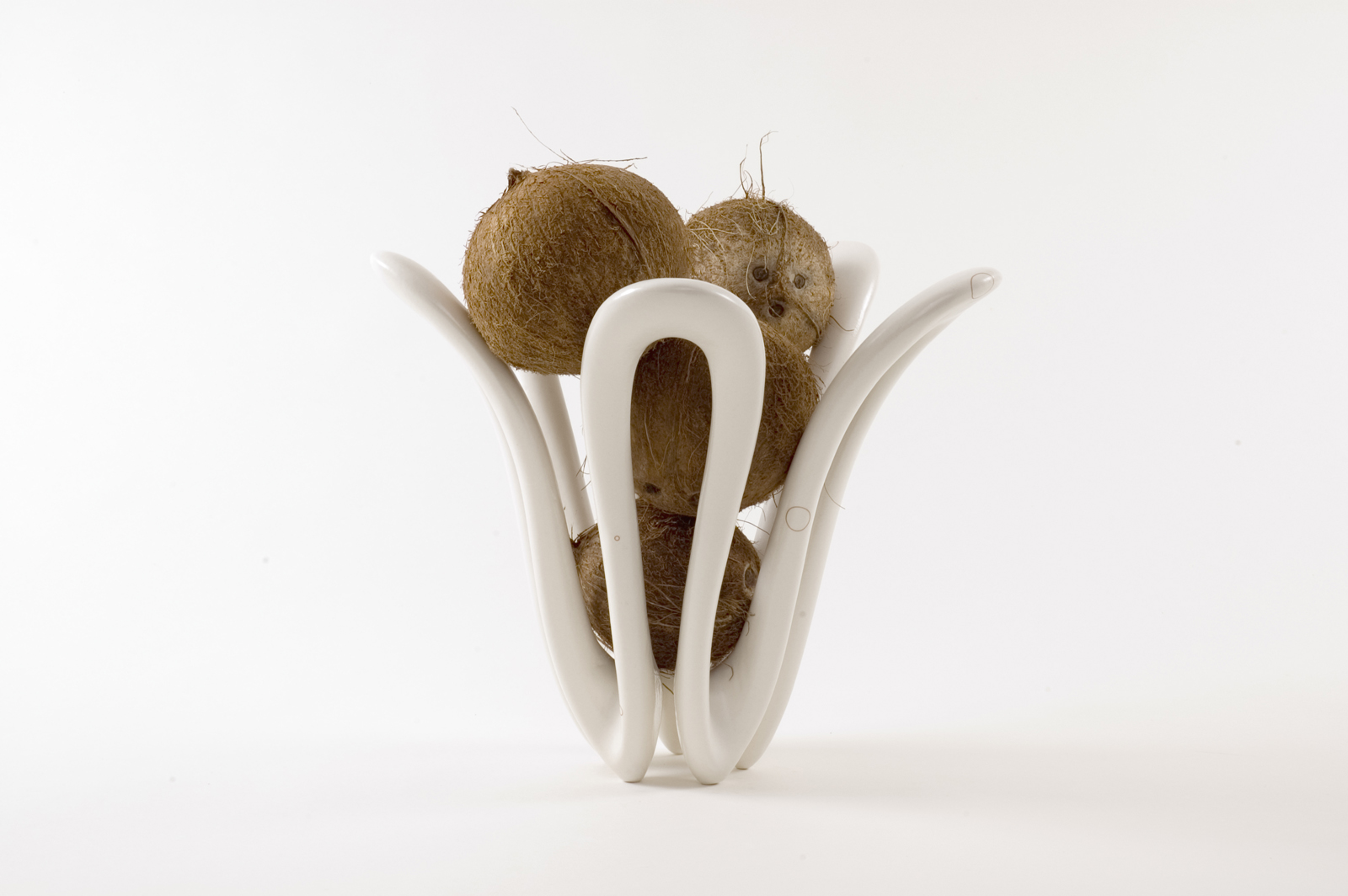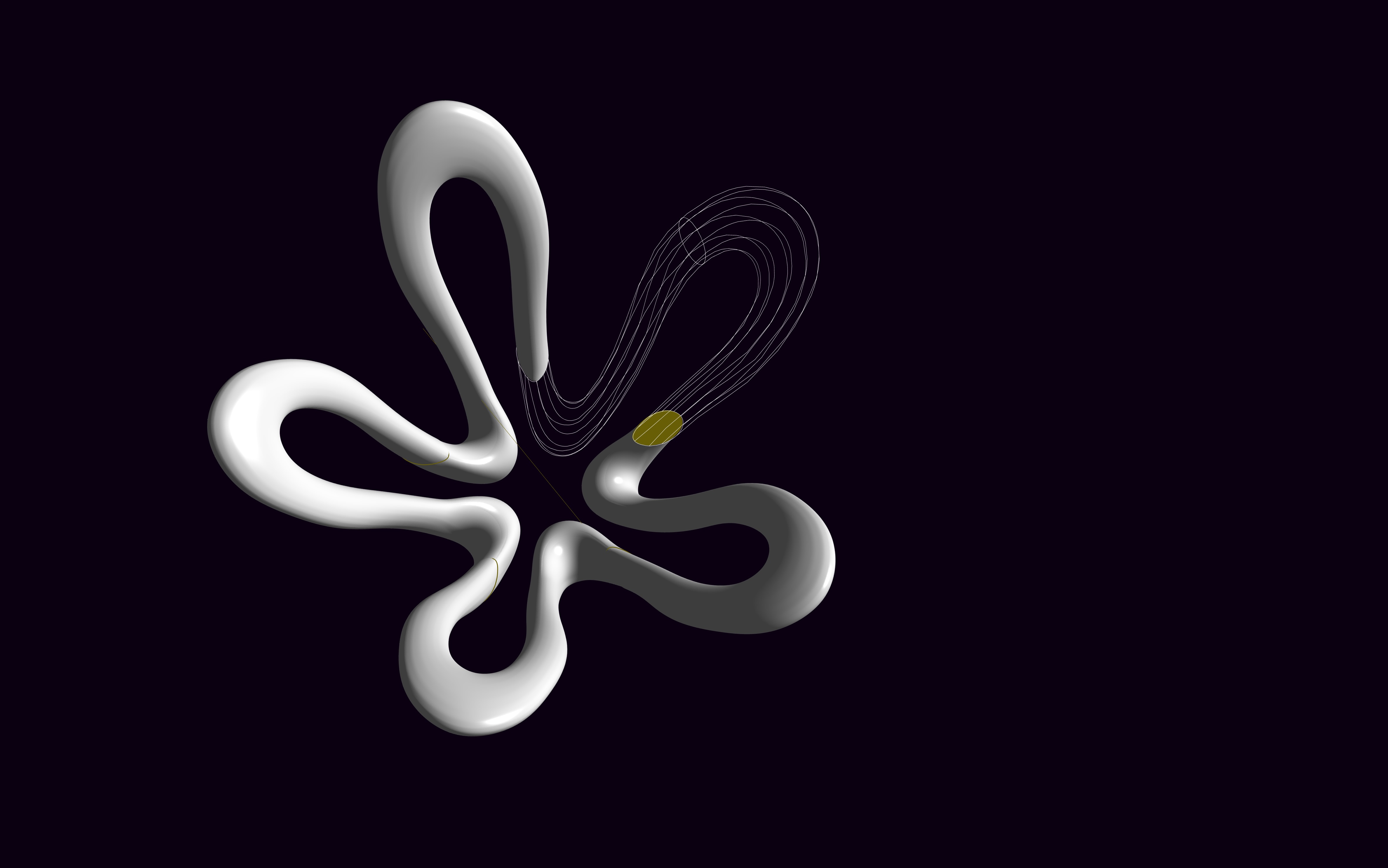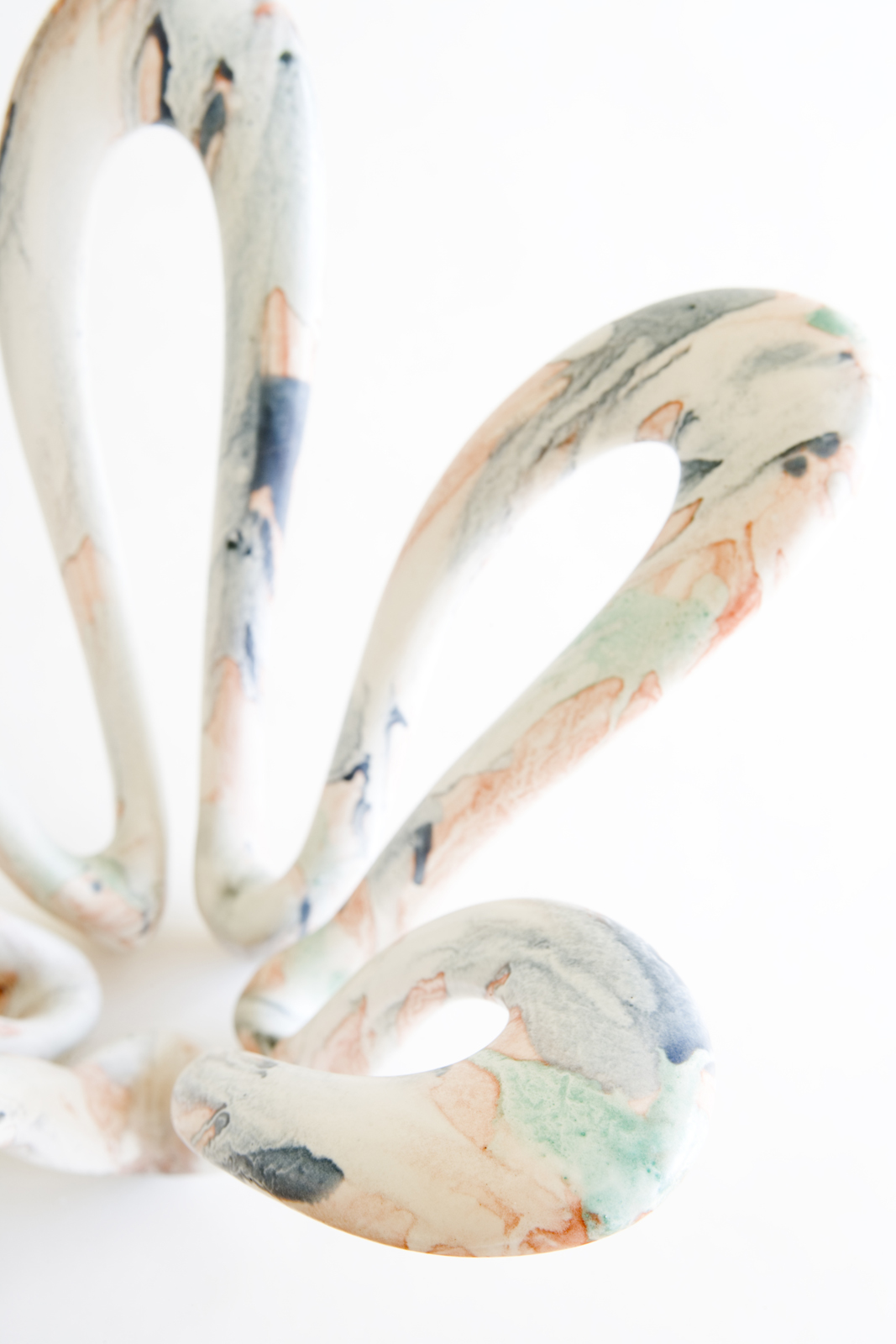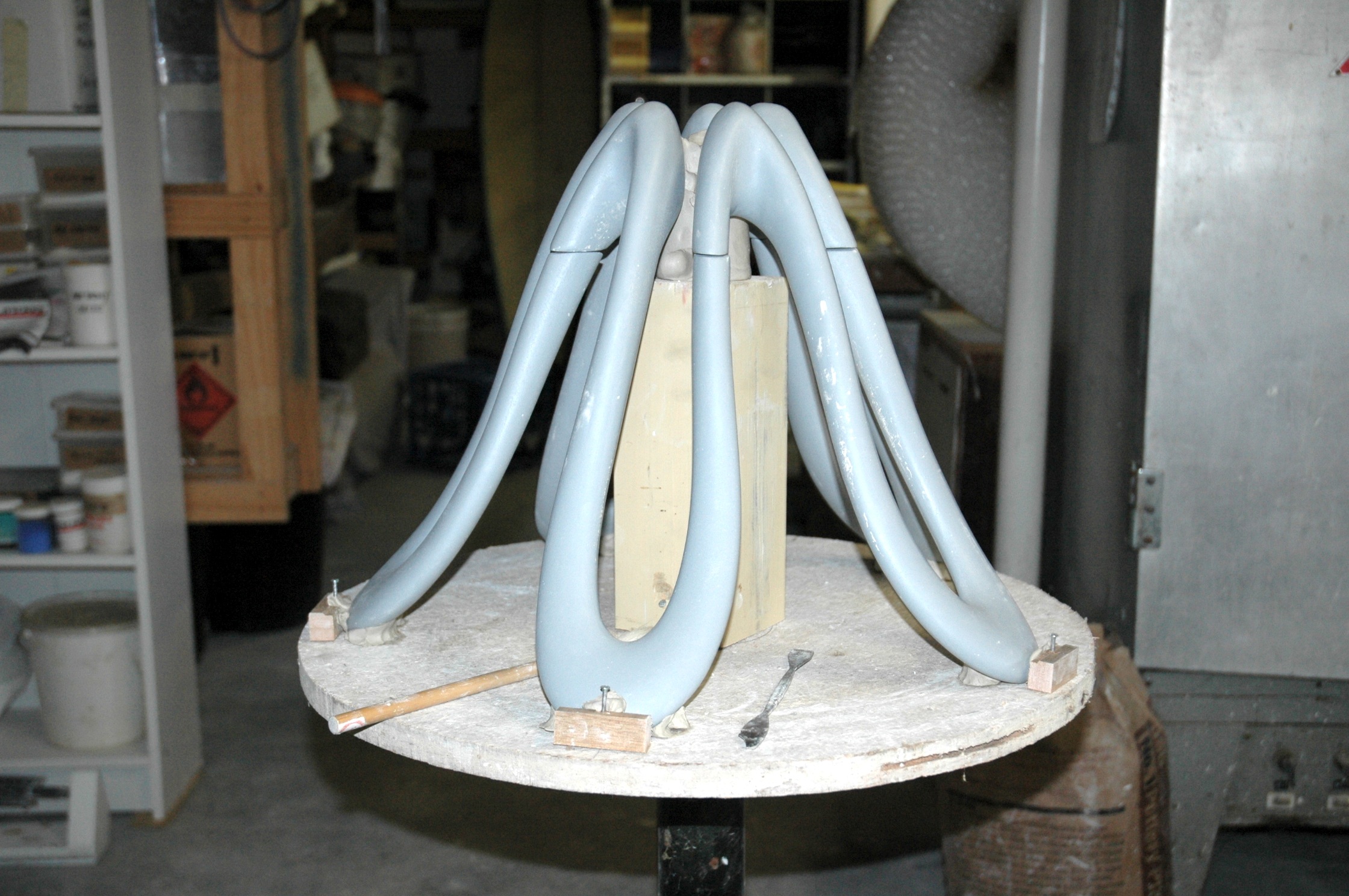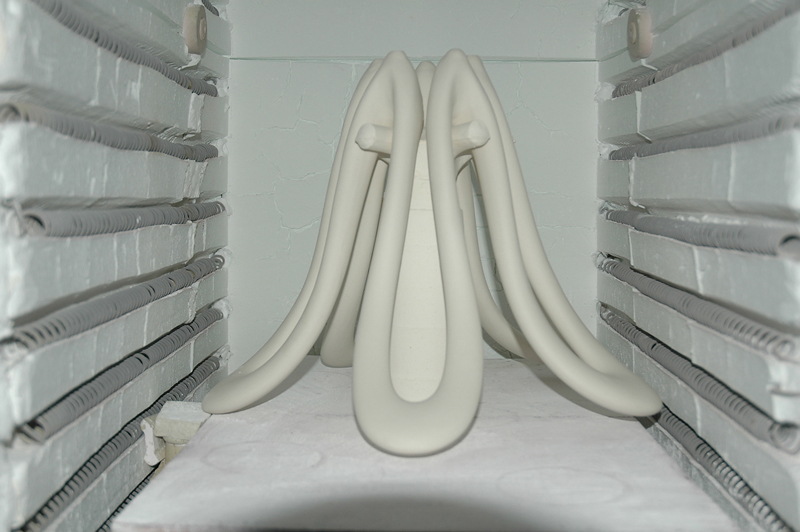 On 06, Feb 2012 | In | By admin
sonic loop and serpentine
Sonic Loop and Serpentine, a series of slip cast porcelain baskets, emerged from observations about the way technology can facilitate the translation of 'felt' experience into tangible, physical form. Using digital sensing, prototyping and fabrication technologies, the designs explore the idea of embodying the essence of song within a physical ceramic form.
Digital fabrication methods such as rapid prototyping have, in recent years, enabled physical objects to be fabricated from abstract three-dimensional models drawn in computer programs. The idea for Sonic Loop was conceived as a response to the procedural adoption of these technologies in mass production, where their impact on object 'meaning' remains largely unexamined. The development of Sonic Loop explores territory between the conceptual and tangible form and develops a model for the convergence of creative digital practices in physical media. Musical sound is mapped onto three dimensional coordinate space, translating the unseen firstly into virtual and then physical form. By making the 'heard' tangibly physical, the work Sonic Loop creates a new sensorial identity, a convergence of the natural and technological relationships negotiated in contemporary society.
To create the work, sonic information in the form of oscilloscope output was translated into data and reconfigured via 3D computer modelling. Form dynamics were manipulated and physically realized through rapid prototyping. Ceramic moulding technologies completed the transformation of gestural and musical intentions into physical form, the final works created in slip cast porcelain.
Research for this project was funded through an Australia Council Special Projects Grant, MMM, in 2005, and the works were created by Cone Nine Studios  in collaboration with Petch Printing and Arptech. Sonic Loop and Serpentine were selected for inclusion in the exhibition 'Smart Works", at the Powerhouse Museum in 2007. Curated by Grace Cochrane, the major national survey exhibition showcased the place and meaning of the 'handmade' in design and relationships between individuals and partnerships, nationally and internationally. Sonic Loop has been a subject of discussion on the Sydney Radio programme 'By Design" on ABC Radio National, 10th February 2007. The work was highlighted in media presentations for the 3rd International Ceramics Triennale held in Sydney in 2009 and was selected for exhibition at the Australian Pavilion at Expo 2010, Shanghai. It was acquired by the Today Contemporary Art Museum, Beijing,  for their permanent collection.
Cochrane, G: SmartWorks Exhibition catalogue, Powerhouse Museum, Sydney, 2007.
Barouch, J. Sydney Morning Herald, 29/3/2007, p 24
Saunders, A & Nicholas,S. By Besign, Radio National, Australian Broadcasting Commission, Ultimo NSW. 10-Feb-07
http://www.dhub.org/articles/871