Featured work and projects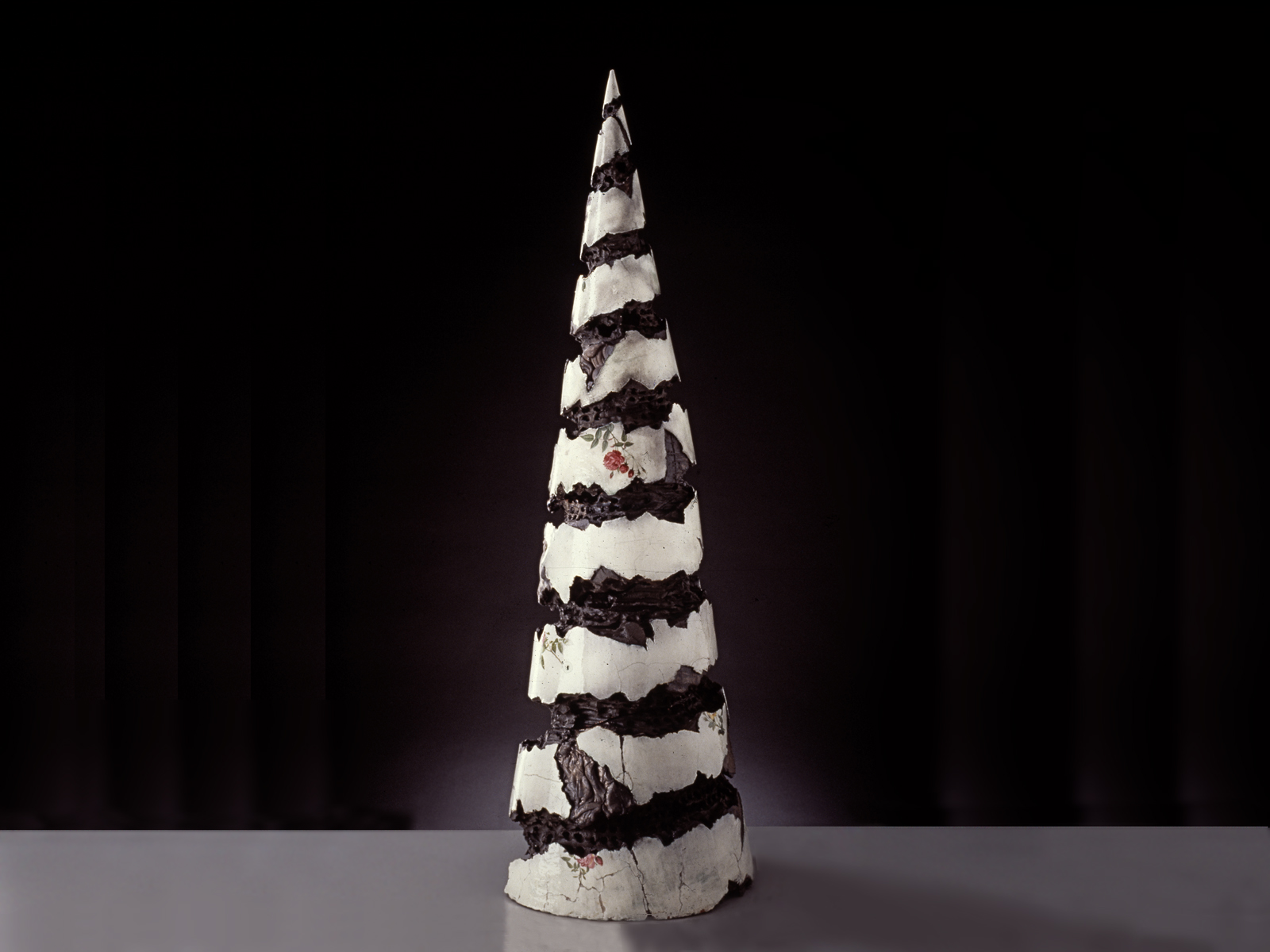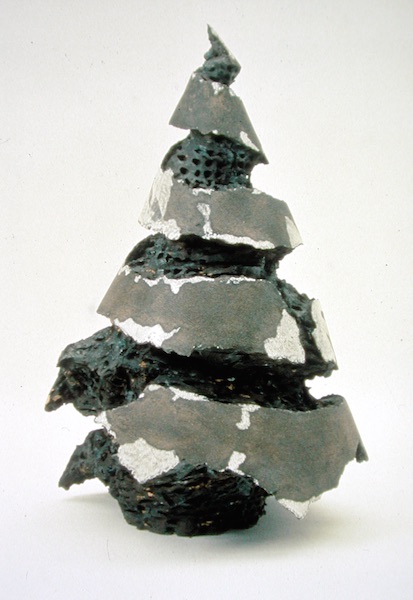 On 06, Feb 2012 | In | By admin
cone aspire
Cone Aspire was shown as part of a solo exhibition at Roslyn Oxley 9 Gallery in Sydney. The sculpture contemplates tension between development, redundancy and waste, reflected in a torn and crumbling semi industrial aesthetic. Cone Aspire was purchased by The Powerhouse Museum in 1989.  A separate work in the series, Cone, created during  the First International Ceramic Symposium in Australia (1988), was exhibited in the exhibition 'Urban Debris' at the National Gallery of Australia in 1991 and acquired for their permanent collection. The characteristic perforations visible in this work are the result of a custom made extruder die, inspired by industrial brick making processes and adapted by Bamford for a home made clay extruder engineered by Michael Sainsbury at the Canberra School of Art. The hollow extrusions facilitated the direct creation of relatively lightweight monumental clay structures.
1.   Cone Aspire : Roderick Bamford, 1989
Earthenware, Polychrome decals :
2000 x 600 x 600mm:
Photograph Geoff Friend, courtesy PHM, Sydney.
2.  Cone : Roderick Bamford:1988
Earthenware, Polychrome decals
1100 x 650 x 650mm:
Photograph courtesy National Gallery of Australia