Featured work and projects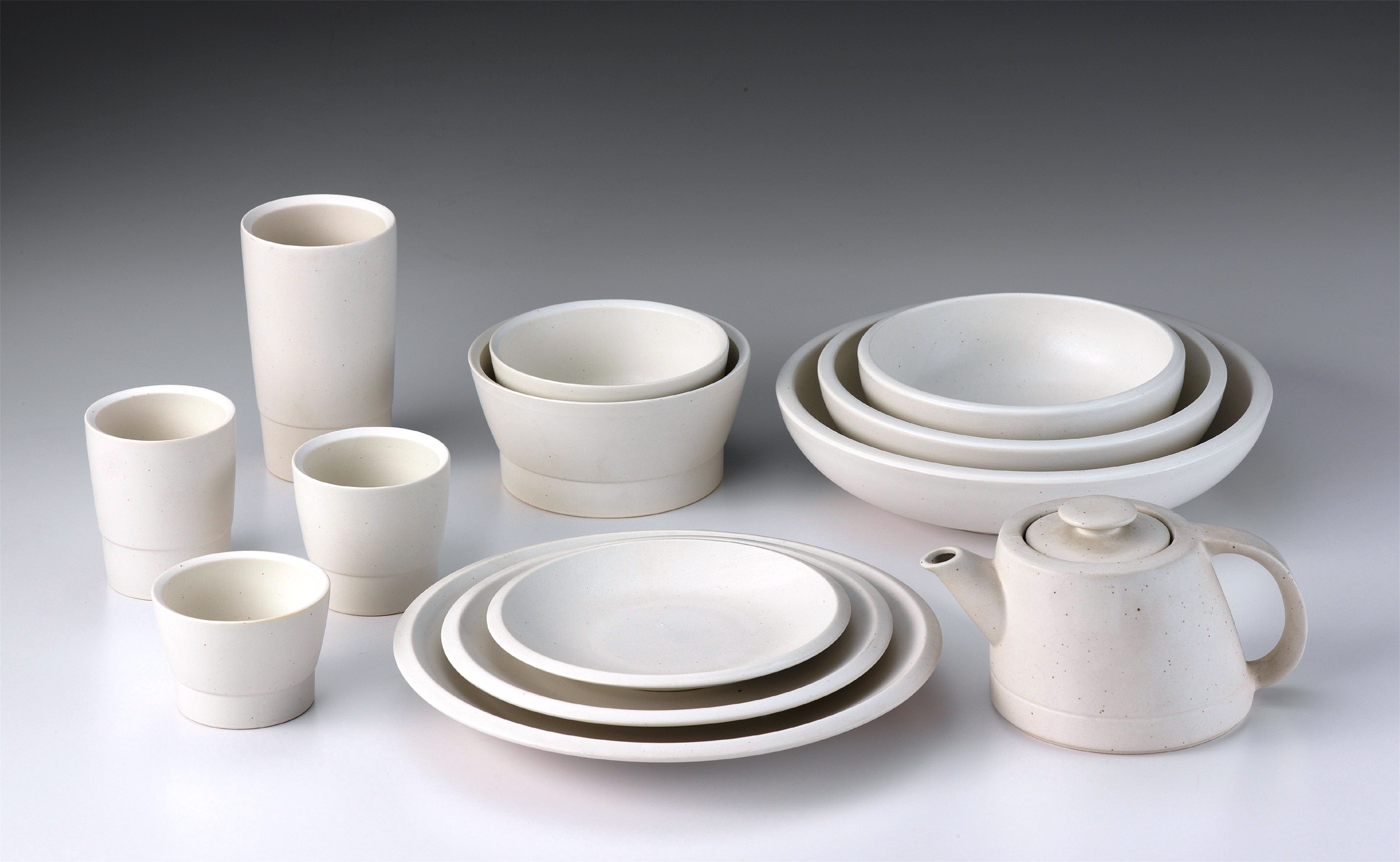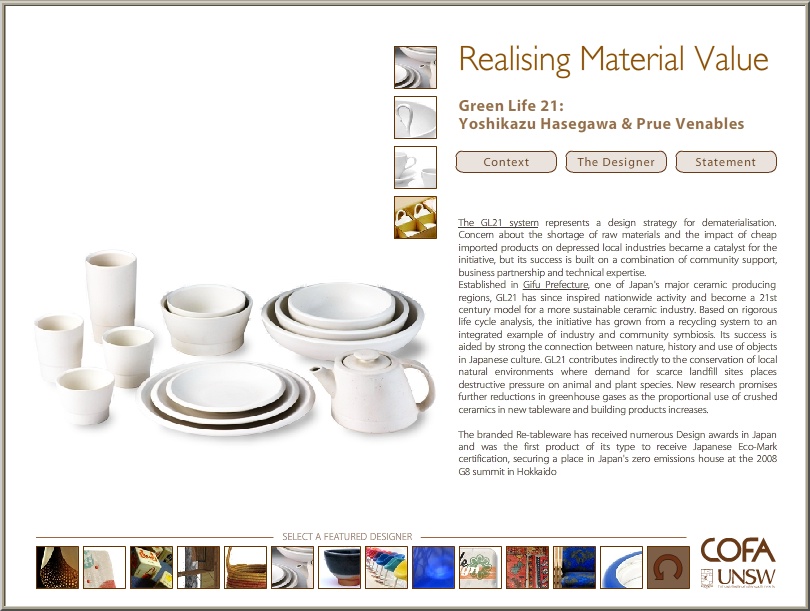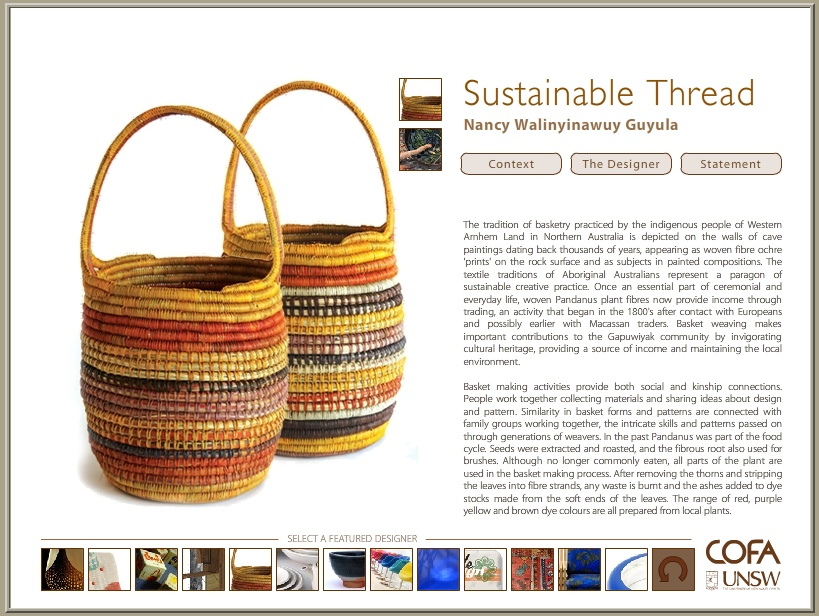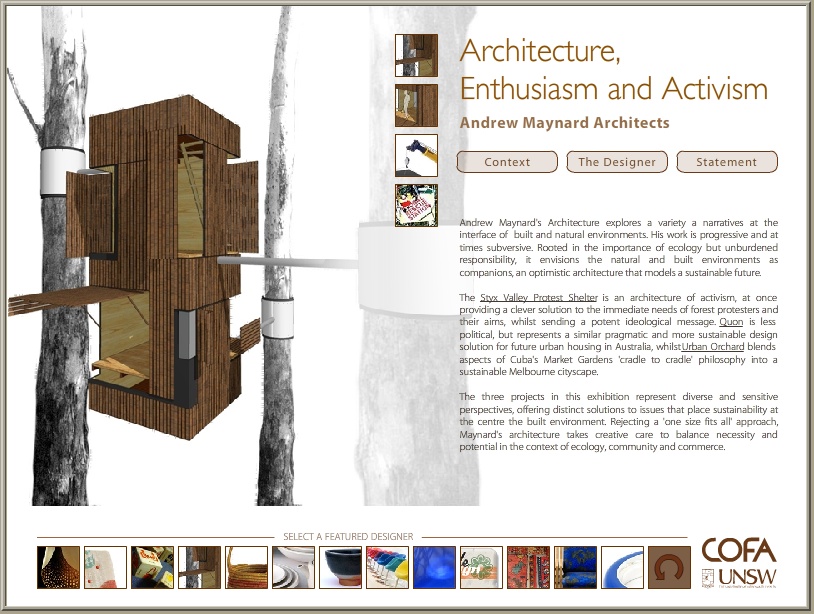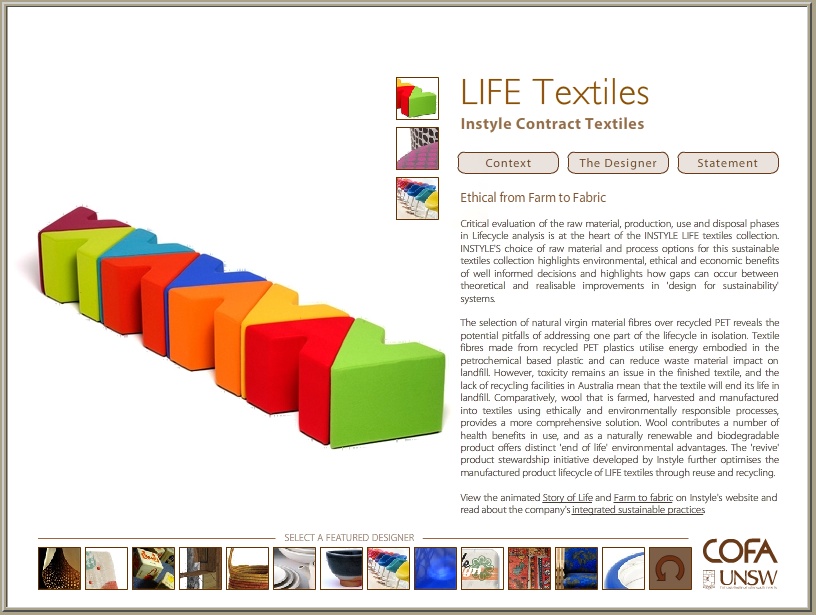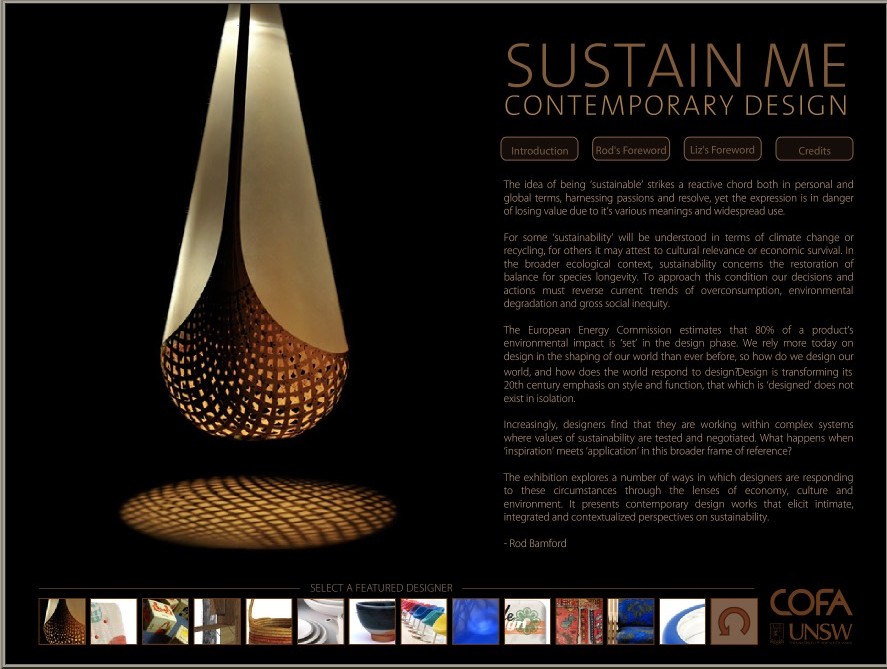 'sustain me : contemporary design' exhibition
'Sustain me : contemporary design', an exhibition showcasing contemporary approaches to sustainable design was Curated by Rod Bamford & Liz Williamson. The exhibition was shown at the Ivan Dougherty Gallery, 30 July – 22 august 2009, and the catalogue remains accessible via the internet at  http://sustainme.cofa.unsw.edu.au/
Comprising textiles, ceramics, jewellery, furniture and graphics, 'Sustain me: contemporary design' presents works by 13 international and Australian designers whose practices engage and deepen understandings of sustainability. Contributing to the Design School's curatorial program, the exhibition and accompanying website was curated by Rod Bamford & Liz Williamson at Ivan Dougherty Gallery as part of the Powerhouse Museum's annual festival, 'Sydney Design', in 2009.
At a time when 'sustainability' is both personal and global and when 80% of a product's environmental impact is 'set' in the design phase*, the role of design is clearly critical. This exhibition presents contemporary design works that explore a number of ways in which designers are responding to these circumstances through the lenses of economy, culture and environment. It presents contemporary design works that elicit intimate, integrated and contextualised perspectives on sustainability.
An essay by Katherine Moline essay provides a social and historical context for the exhibition while the online catalogue provides extended background information on each exhibitor alongside curatorial comment, and an ongoing presence.
* http://ec.europa.eu/energy/efficiency/ecodesign/eco_design_en.htm
Feature Image:
"Re-Shokki?saisei-001"  : 2001
Design : Nobuo Sato ? Yoshikazu Hasegawa: Recycled Porcelain
Design director: Yoshikazu Hasegawa , Manufacturer: Green Life 21 Project
Photograph Courtesy Green Life 21
Exhibitors
Luisa Cevese: RIEDIZIONI
Anna Lise De Lorenzo
Lisa Gasparotto
Rebecca Green
Green Life 21 Project: designs by Yoshikazu Hasegawa and Prue Venables
Nancy Walinyinawuy Guyula
Steven Harrison
Instyle Contract Textiles
Andrew Maynard Architects
Julie Paterson: clothfabric ••
Elliat Rich
David Trubridge
Mark Vaarwerk