Featured work and projects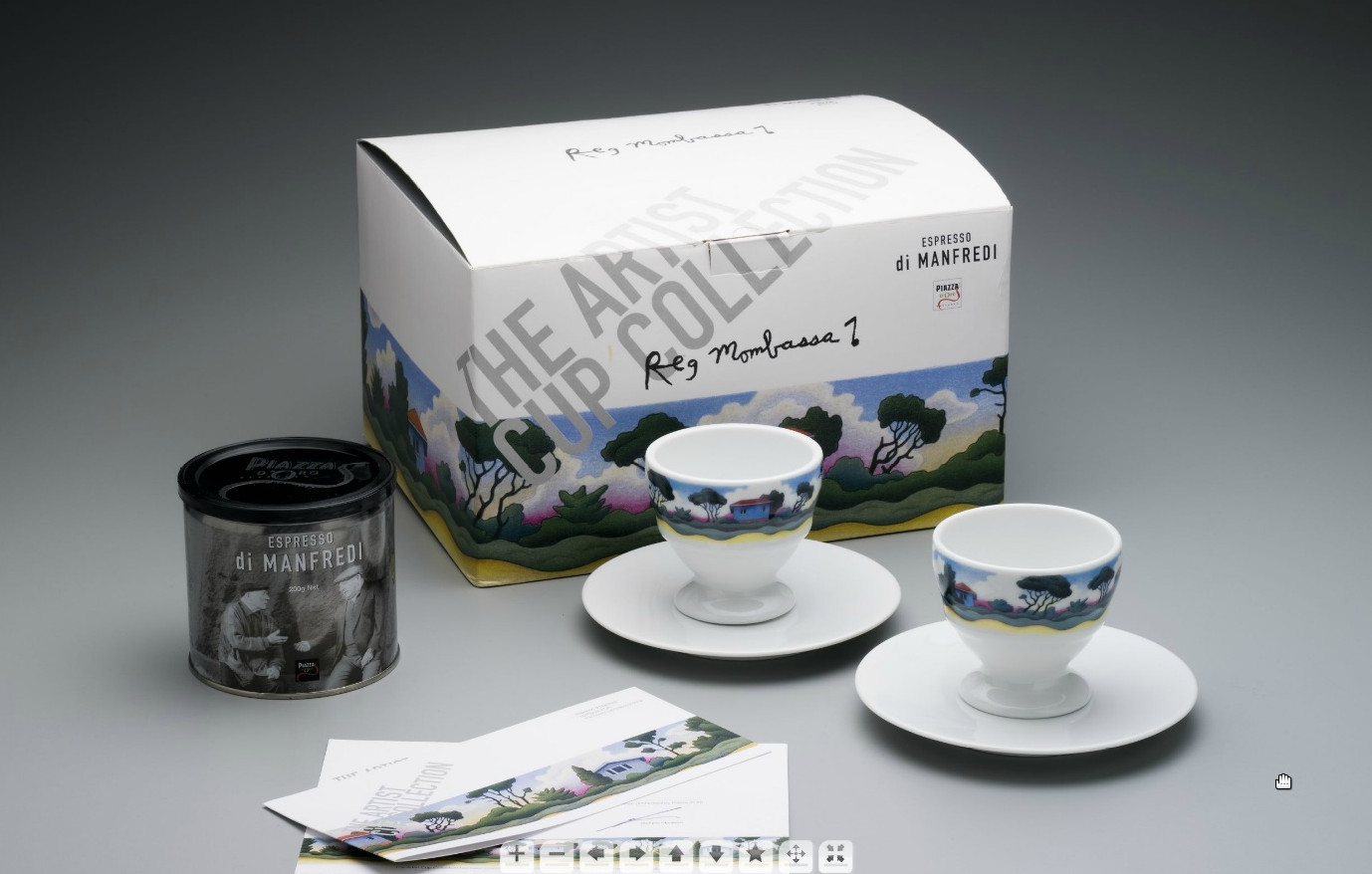 the cup suite – artist cup
The 'Artists cup', a commission by Manfredi Enterprises in 2004, connects the fields of painting, product design, computer modeling, printing and manufacturing. The collaboration between artist, designer and manufacturer was made possible through the development of an innovative trans dimensional printing process to map two-dimensional images to three-dimensional form.
The painting South Coast Cottages by Reg Mombassa (aka Chris O'Doherty)  was transform into a ceramic decal using the new imaging technology, which was subsequently applied to the latte beaker. It was the first commercial application of the process developed by Rod Bamford for the Lindsay Vase conservation project.
The work exemplifies the potential of digital photogrammetric trans-dimensional printing to facilitate collaboration between visual artists, designers and manufacturers in a commercial environment. The 'Artists cup' was exhibited as part of the major exhibition 'Smart Works", at the Powerhouse Museum in 2007. This influential survey exhibition showcased the place and meaning of the 'handmade' in design and relationships between individuals and partnerships, nationally and internationally.
The Artist Cup Series :
Latte Beaker and Saucer for Manfredi Enterprises
Design : Roderick Bamford:  2004
Image Artwork : Reg Mombassa
Photograph courtesy Manfredi Enterprises
Published references
Smart works: design and the handmade, Grace Cochrane (ed), Sydney: Powerhouse Museum 2007. ISBN  9781863171229 (pbk.)
http://www.powerhousemuseum.com/collection/database/?irn=350987
http://www.dhub.org/object/350987,mombassa
http://about.nsw.gov.au/collections/doc/the-artist-cup-collection-designed-by-roderick-bamford-and-reg-mombass/
http://byte.frostdesign.com.au/tag/espresso-di-manfredi/