Featured work and projects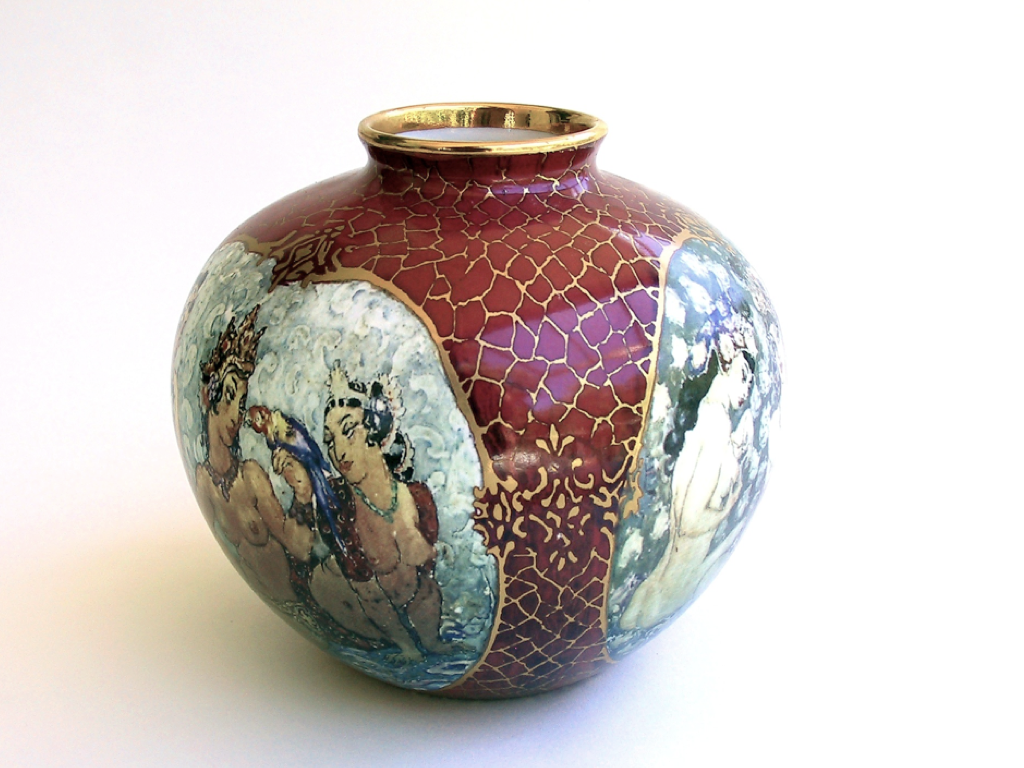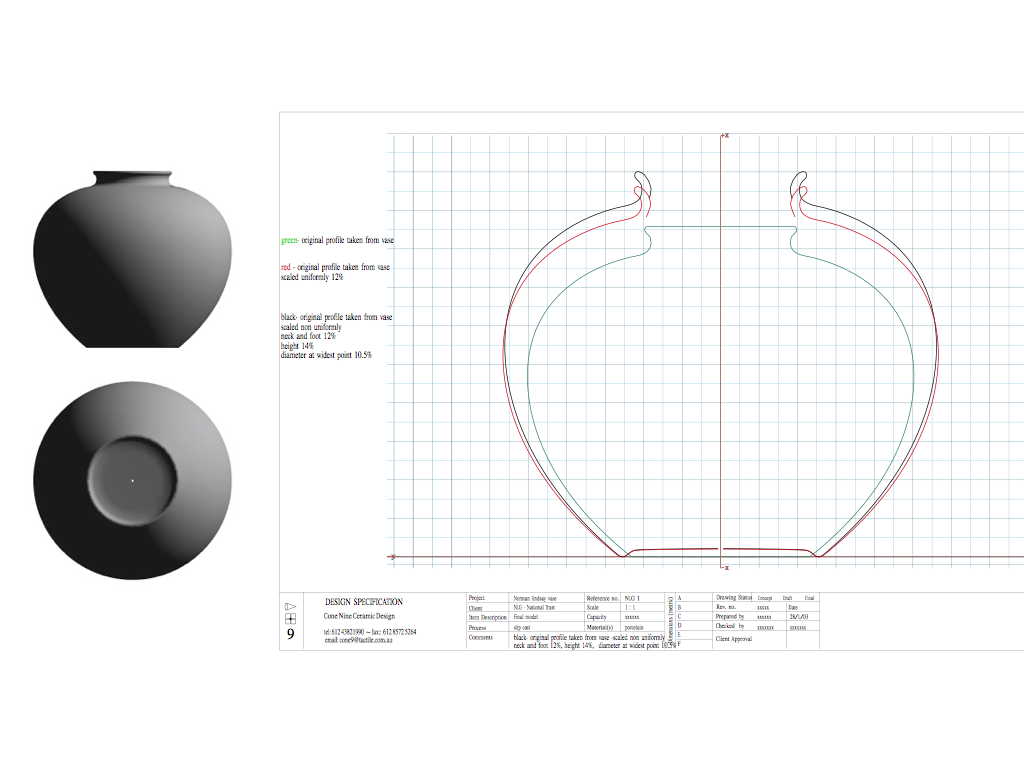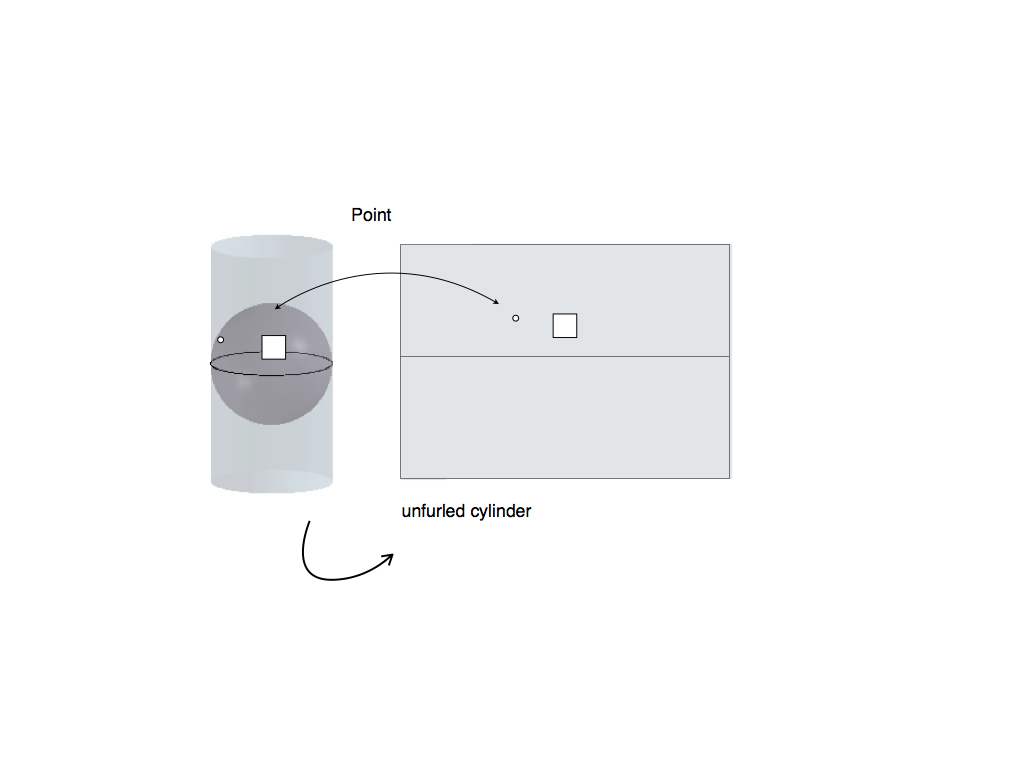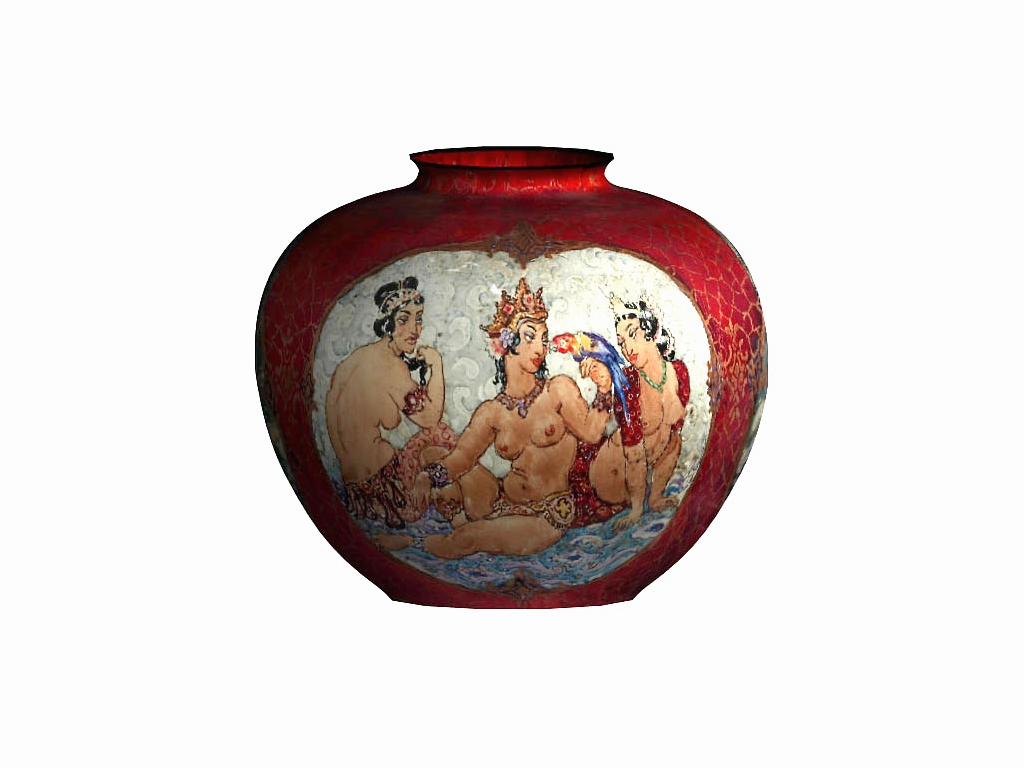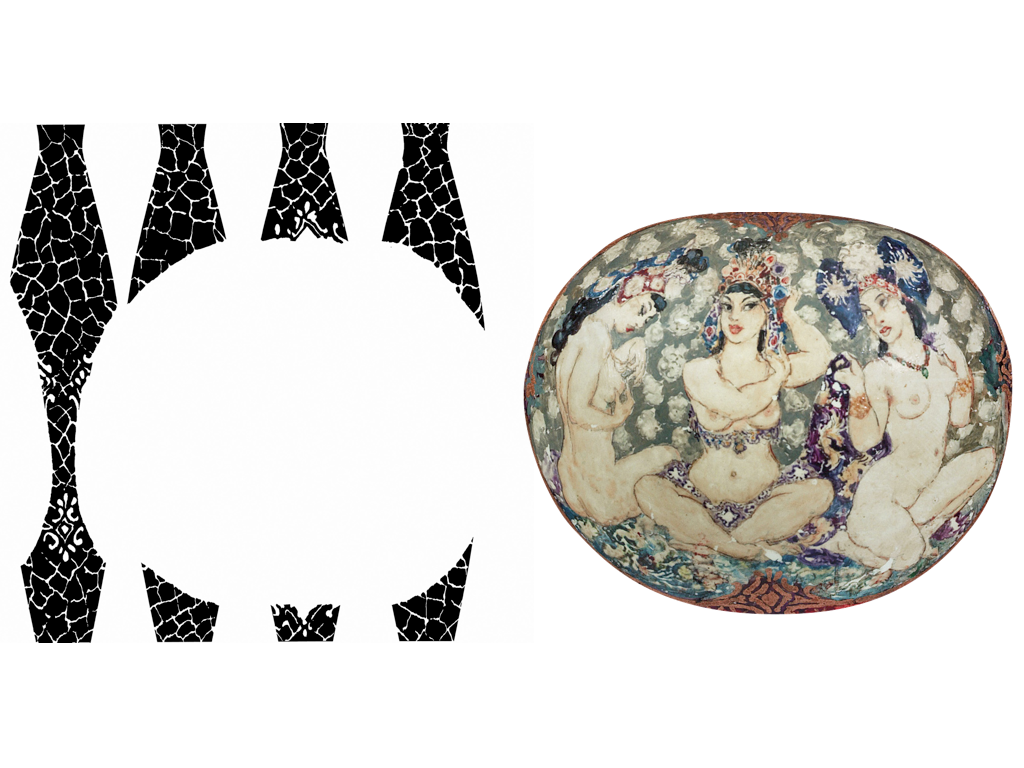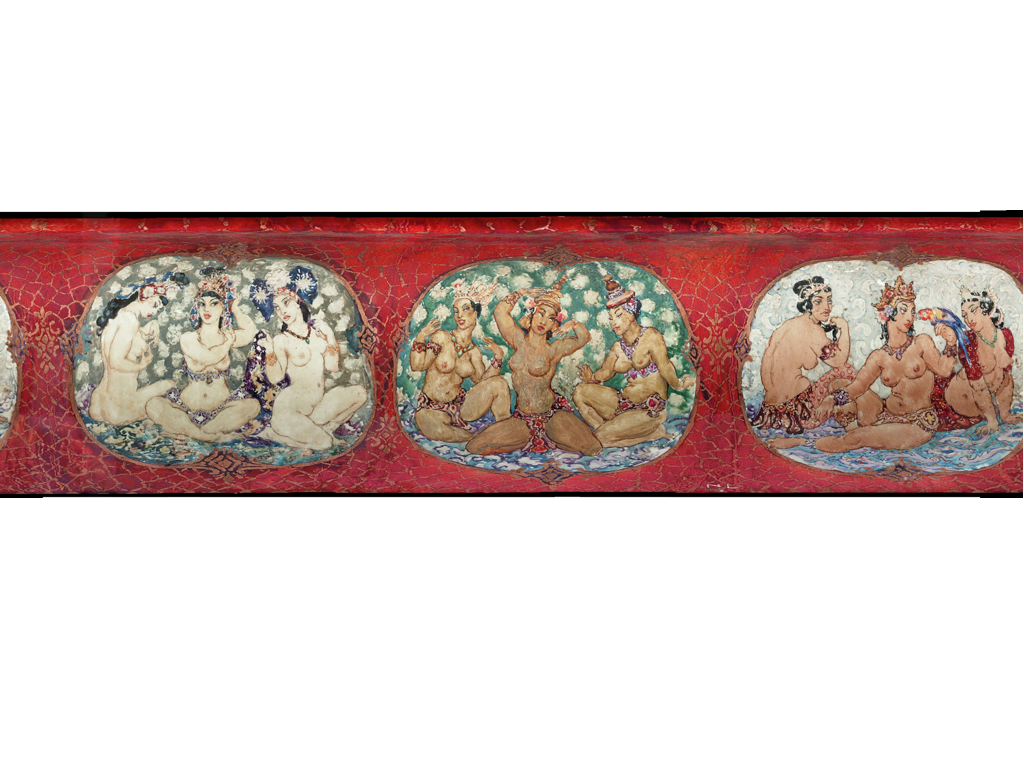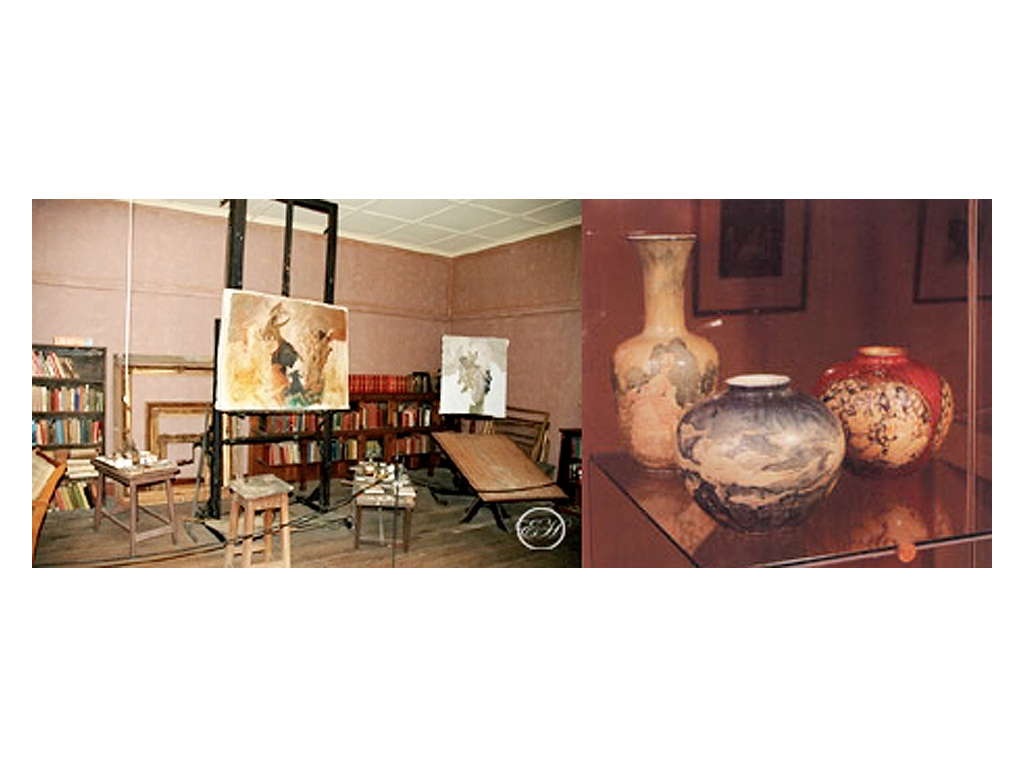 On 06, Feb 2012 | In | By admin
trans dimensional printing for ceramics
The Norman Lindsay vase, a limited edition reproduction of 300 porcelain vases with polychrome onglaze imagery was commissioned by the National Trust of Australia and Norman Lindsay Gallery following conservation difficulties with the original vase painted by Lindsay in the 1950's. Research and production for this privately funded project was undertaken by Cone Nine Studios, Australia, between 2002 and 2004.
The successful recreation of the vase followed substantial research and the development of a process that integrates different digital and analogue image manipulation strategies to recreate the vase in polychrome glazed porcelain. Photogrammetry, rapid prototyping and silk screen printing technologies were in combined to develop a new method of non-destructive digital intervention in the re creation of ceramic artifacts, including a 'trans-dimensional' print process that translates imagery from one three dimensional form to another.
The project could not have been realised without the expertise of Rod Petch, with Petch Printing resolving critical colour matching challenges and printing ceramic decals carrying the vase imagery. Following the success of the Lindsay Vase, the 'trans-dimensional' printing process has found other creative applications. The process has also been adapted for industrial manufacture, showcased in the  'Artists' Cup,' a collaboration between Roderick Bamford and Reg Mombassa commissioned by Manfredi Enterprises (2004).